Is Silicone Safe for Baby and Childcare Products?
It Depends…
Children's health, especially during infancy, is one of the greatest priorities of human beings. And the selection of safe baby products is an eternal problem in the course of childcare. Luckily, the food-grade silicone provides an almost perfect solution for people because of its FDA-approved safety and other outstanding features.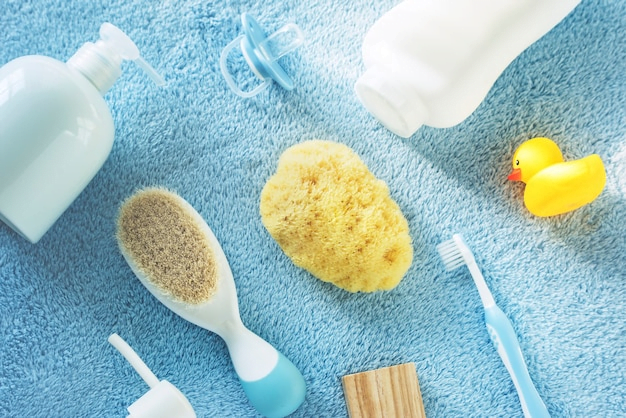 Advantages of food-grade silicone baby products
For babies, everything that has the potential to come into direct contact with them must be safe. Food-grade silicone is an inorganic polymeric colloidal material formed by the aggregation of silicic acid. It is harmless, odorless, and non-toxic. In addition, the FDA claims that food-grade silicone is safe and does not interact with other materials or release harmful compounds when heated.
In short, food-grade silicone is a good choice for safe baby products.
Under the premise of safety, durability is the top factor to be considered as this feature can reduce a large amount of expenses for the family. Silicone baby products have extreme durability in many different types of environments. This is one of the reasons why silicone rubber is more desired over other elastomers. The combination of high tear strength and high elasticity render silicone used in harsh environments, such as inherently resistant to light and water damage.
Customers expect safe baby products to be practical at the same time. The skin barrier of babies is fragile. Therefore, the texture of baby products should be soft. The soft, food-grade silicone is completely harmless to the skin. Silicone baby products can be molded into different patterns and dyed in a variety of colors to catch the eye of children, so babies and toddlers can use them without worry. Moreover, food-grade silicone is particularly suitable for snack containers, bibs, bath toys, and silicone baby pacifiers due to its flexibility, lightweight, ease of cleaning, hygiene, and hypoallergenic properties.
Food-grade silicone products are certainly the top choice of safe baby products; then how to select qualified silicone baby products?
Things to consider when choosing the safe baby products
As approved by FDA, pure food-grade silicone is safe. However, not all silicone is made equal. Some less expensive silicone products can contain fillers. They may contain bisphenol A or BPA, a chemical in many plastics and resins. It harms human health, seeping into food or beverages when a container with BPA is heated. When choosing silicone products, make sure you choose 100% food-grade silicone.
Tested & deemed lead-free
Safe baby products should be tested and regarded as lead-free. Protecting infants and children from lead exposure is important for their health. Exposure to lead can seriously damage children's health and cause well-documented adverse effects. Thus, it is important to confirm that the silicone, especially brightly colored silicone, has undergone lead testing since the colorants could be a source of lead. 
The thermal stability of silicone varies due to the differences in purity and process technology. Selecting safe baby products with a relatively higher temperature range is preferred, which allows them to be convenient to clean and sterilize.
Considering all the factors, we recommend ourselves XinHongFa (XHF) as a silicone products manufacturer candidate for you.
Our Product Offering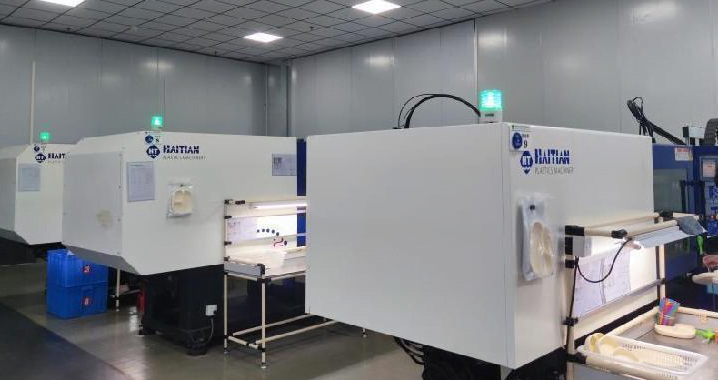 100% food-grade silicone material
XHF insists on adopting 100% food-grade silicone for the interests of customers. In terms of raw material, we choose the world's top liquid silicone rubber, such as silicone from Wacker, Shin-Etsu, etc., which has heat, cold, weather, and chemical stability. The LSR applied in XHF is always confirmed without the intentional introduction of hazardous substances and is, therefore, safe enough to be in close contact with infants.
Extensive temperature range
With 100% food-grade silicone and advanced process technology, XHF produces safe silicone baby products that can withstand a wide range of temperatures. For example, XHF's silicone baby pacifier can maintain their physicochemical properties at temperatures ranging from -60 to 250°C, making them safe for use in microwaves, boiling water, dishwashers, and sterilizer.
XHF provides safe baby products made of silicone. We have established a complete manufacturing system, with some production inspection procedures to ensure no product quality flaw. Relying on the premium raw material and complete facility, our factories passed BSCI and ISO certification for consecutive years, and our products have obtained FDA, LFGB, and so on.
Why choose XHF as your baby care manufacturer


As stated, XHF is equipped with an advanced and complete production line, guaranteeing quality and quantity. Additionally, our 18-year devotion to silicone manufacturing enables us to understand the industry deeply. Also, XHF adheres to the principle of the customer first. To satisfy the unique requirements of our customers, we provide a one-stop, customized service. In conclusion, we will exert all our energies to meet your needs.
For people searching for a silicone products manufacturer, we are always there for you, including but not limited to silicone baby products.