Children's skin is different from adult skin and requires special care. Silicone rubber is safe, non-toxic, non-irritating, hypoallergenic, and non-comedogenic, making it a good choice for parents to care for their children's skin. In this article, you will learn about the different liquid silicone products available and discuss the benefits of using silicone.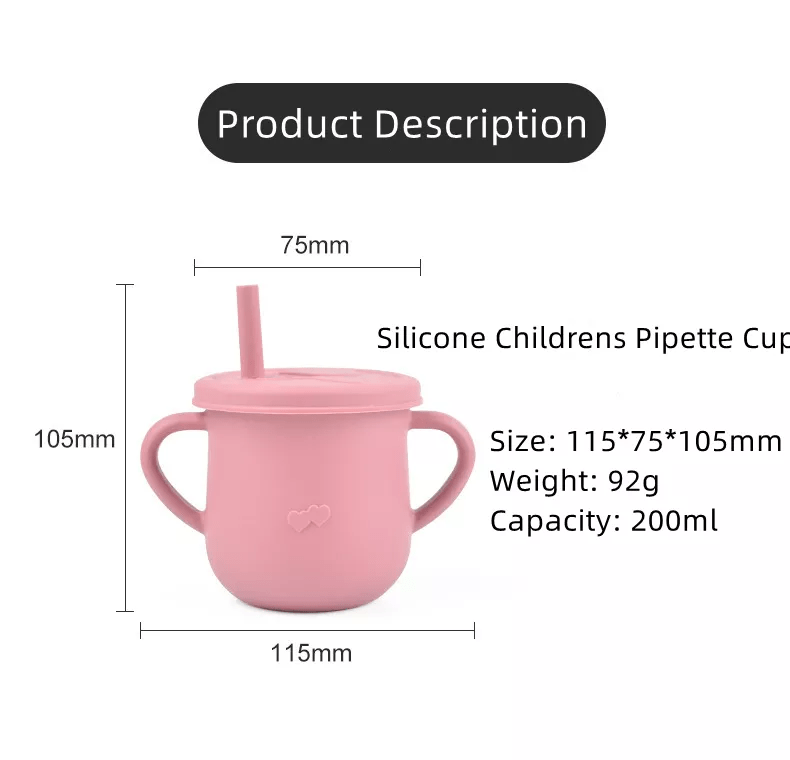 Children's Silicone Drink Cup from XHF
XHF Silicone drink cups for kids are becoming more and more popular because they are safe, durable, and easy to clean.
Most silicone drink cups are made from XHF food-grade silicone, a child-safe material. Silicone is also very durable, so the cup can withstand drops or throws. When it comes to cleaning, silicone is very easy to clean – just put it in the dishwasher or rinse it under the tap.
Kids' Silicone Drink Cups are available in many different shapes, sizes, and colors, so you're sure to find one your child will love. And because they are affordable, you can easily buy different things.
So, if you're looking for a safe, durable, and easy-to-clean cup for your kids, the XHF Silicone Drink Cup is a great choice. The XHF cup supports independent drinking or as a straw cup, with a non-slip surface, no odor in the cup, and high durability; good resistance can withstand the temperature range of -60℃-250℃/-76℉-482℉. And it's perfect for all occasions, whether at home or on the go.
If your child is still learning to use a cup, the XHF silicone cup may be the right choice. The silicone cup is soft and elastic, easy for small hands to grasp. They're also light and have a wide base, which makes them less likely to tip over.
For children who are active and easy to drop things, silicone cups are also a good choice. The flexibility of the silicone makes the cup less likely to break if dropped. If it does break, there are no sharp edges, so there is no risk of injury.
If your child is old enough to use a regular cup but spills easily, a silicone cup might be a good choice. Soft materials are easier to grip than standard plastic or glass. If the cup does fall, it's less likely to shatter into pieces.
In summary
Liquid silicone is an amazing product that can be used for a variety of different purposes. Safe for children and easy to clean. XHF Liquid silicone products are a great way to keep your kids safe and comfortable while enjoying their favorite activities.