An Ultimate Guide to the Food-Grade Silicone
Silicone has replaced many materials as the optimal choice for a variety of applications in recent decades. It is used in home and industrial applications, from mechanical lubricants to medical devices.
Note that "silicone" is not a single substance but actually refers to a whole category of polymers, some of which may befit food use better. Food-grade silicone is a type of silicone adapted to food use, which is inextricably linked to its general properties.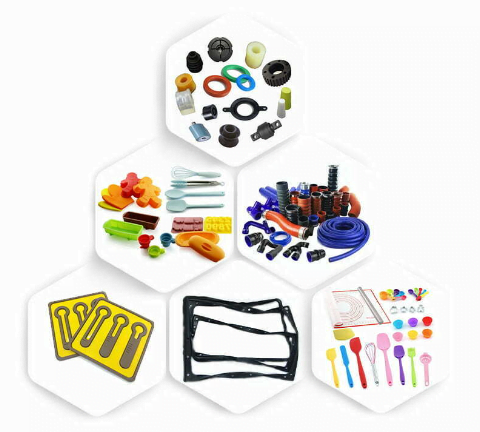 Properties of food-grade silicone
Silicone exhibits high heat resistance, which means it retains its structure and properties from boiling hot to freezing cold for extended periods of time. Food-grade silicone can generally function in temperatures between -60°C and +250°C (special grades up to +300°C). In hot temperatures, the food-grade silicone keeps its shape and integrity without undergoing heat-related deformation. In cold temperatures, however, food-grade rubber stays very elastic.
Durability is one of the principal attributes of food-grade silicone. Silicone can resists auto-oxidation for decades. Studies suggest that silicone thrives on challenges without leaching off hazardous chemicals, including exposure to extreme heat and cold, harsh chemicals, sterilization, rain, snow, salt spray, ultraviolet radiation, ozone, and acid rain, just to name a few. If cared for properly, it won't crack, peel, harden, crumble, dry out, rot or become brittle over time.
Silicone products are "non-stick." They are excellent for oil-free or low-fat cooking and easy to clean, free from grease before use, therefore particularly appropriate for cookware products. High-quality food-grade silicone cookware is said not to affect the food flavor or react with food or drinks, and no odors or toxic gases are released during cooking.
Up to now, health hazards associated with food-safe silicone products have not been found yet. Food-grade silicone is a poison-less polymer mostly made from silica, which is the most abundant in nature. It can withstand heating and freezing without generating hazardous chemicals. Back in 1979, the FDA determined that silicone is safe enough to come into contact with food directly.
Applications of food-grade silicone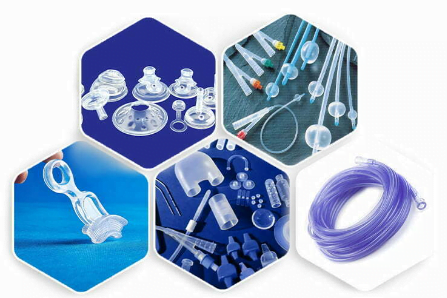 Food-grade silicone is perfect for use with foods on account of its properties. It is an inert material, which indicates that nothing used in its manufacture will leach into foods. Additionally, food-safe silicone cookware does not bond with food or drinks or create hazardous chemicals. So far, no safety problems regarding food-silicone use have been reported.
Food-grade silicone sealing material is frequently employed in seals that demand enhanced elasticity. Silicone can be processed into various types of food-grade seals with the approval of the FDA because of its low compression settings and superior levels of flexibility and elongation. A low compression swears for a better rebound after physical pressure. Both flexibility and elongation allow food-silicone products to be adapted to containers with different dimensions.
Food-grade silicone tubes are often used for fluid transfer and pumping applications. Silicone is resilient, nonporous, and has a broad temperature range making it the ideal food storage and transport solution. Its unique features also allow far less leaching of BPA and other harmful chemicals into food and liquids while preventing taste and odors from being imparted to the food or beverage it contacts.
Food-grade silicone is often used to make molds to cast food items into the shape, such as molds for chocolates, butter, gelatin, cheese, and candies. Molds made of silicone are non-toxic, durable, and dirt-proof. Apart from that, the objects inside can be removed easily.
XHF, a Professional OEM/ODM Silicone Product Manufacturer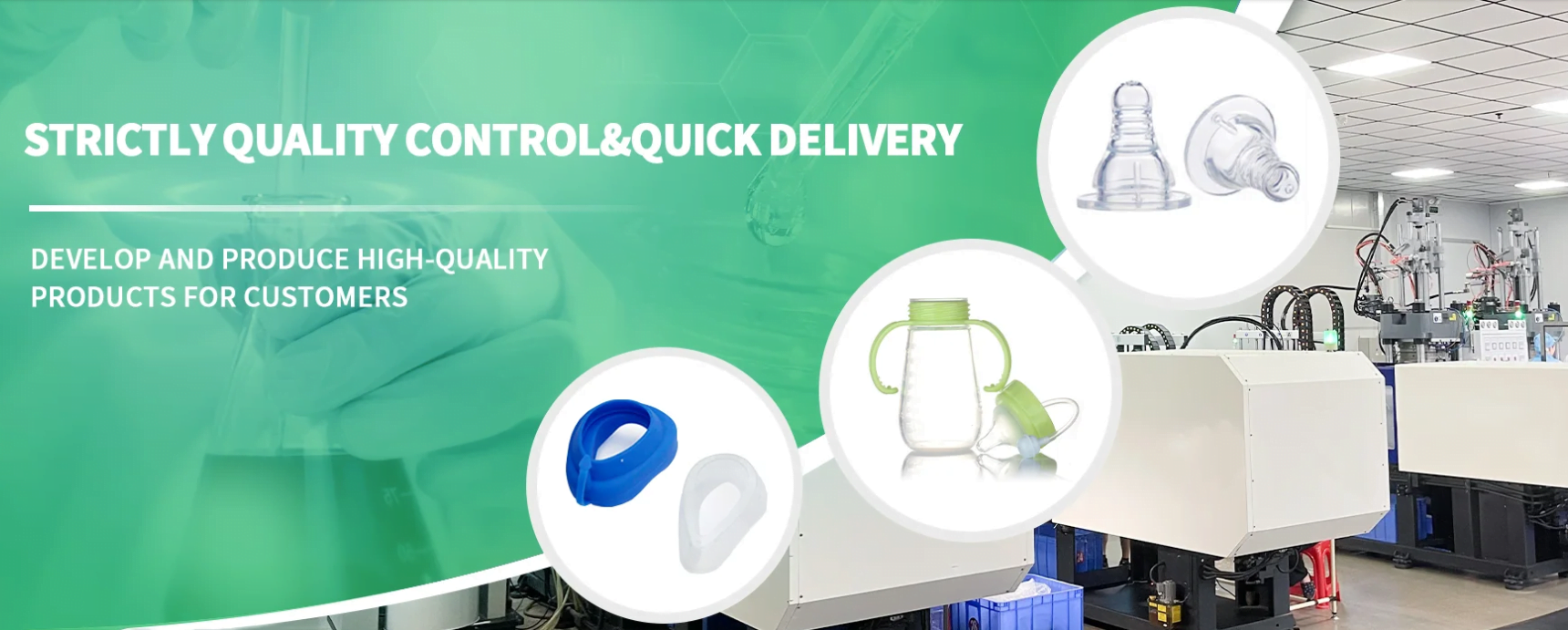 As stated above, food-grade silicone products have become a ubiquitous part of our daily lives. Therefore, selecting eligible silicone products is of great significance to the assured quality of life.
CHF, established in 2004, is a professional silicone product manufacturer rendering a superior one-stop OEM&ODM service. We've got our products approved by the FDA and LFGB, which suggests the reliability of our products. With advanced and well-equipped facilities, our company manufactures silicone products of high quality and large quantities. Additionally, we are environment protection oriented. In terms of this, ROSH and REACH certifications speak for us.
Overall, our rich experience and assurance of quality and environment guarantee first-rate services to each of our customers.